www.free-education.in is a platform where you can get pdf notes from 6th to 12th class notes, General Knowledge post, Technical Courses, Engineering post, Career Guidelines , English Speaking Trick , How to crack interview and lots more.( autocad course )
Mechanical CADD ( autocad course )
Mechanical engineers design, analyse and help manufacture mechanical tools, engines, and machines. They are employed in almost all manufacturing sectors including Heavy machineries, ship building, aerospace, automobile. They are also employed in engineering services and product design companies. They, carry out a wide range of design and analysis activities, in the product development lifecycle. Their key tasks include: Concept Sketching, 2D Design & Drafting, 3D Modeling, Prototyping, and Performance & Safety Analysis.
Role in the Industry
Mechanical engineers who have CAD skills are employed in manufacturing industries including automobiles, aeronautical, engineering, heavy industries, locomotives, and marine. Learning CAD software is important because almost all of these jobs (and more) are performed with sophisticated CAD software that guarantees speed, accuracy, and reuse of work. With CAD skills, mechanical engineers can find employment and increase productivity.
Job Titles
Upon completion of the course, students can apply for the job of Draftsman / Engineer / Analyst / Product Designer / Product Engineer
Entry-level Salary
Up to Rs 2 lakh per annum (in India)
AutoCAD Mechanical (# autocad course )
It is a mechanical design software used for manufacturing. AutoCAD Mechanical engineering design software which is used for manufacturing products for acceleration of mechanical CAD process in AutoCAD environment.
AutoCAD Mechanical draws the best of AutoCAD in the alignment of industry-specific libraries of tools and parts, making it a must learn for those who are involved in design and construction of the machinery.
Course Objectives
AutoCAD Mechanical course is designed to lend substantial benefits for the students who are involved in mechanical cad design. Also, the powerful drafting features of the tool can be efficient in other industry sectors as well.
Course Highlight
The course covers right from the basics to the step-by-step production of mechanical drawings that form the basis of mechanical engineering design. The session on AutoCAD for Mechanical Engineers will cover:
Navigating AutoCAD Mechanical Interface
Structuring, reusing and editing mechanical data
Managing layers and object properties
Adding centerlines and holes
Creating key geometry
Annotating parts and subassemblies
Creation of templates and data
Placement of dimensions
www.free-education.in offers professional training in AutoCAD for mechanical engineers. The course is designed in such a way that students get prepared to be competent and employable. The right way of learning this powerful drafting tool is to attend AutoCAD Mechanical at wisdom academy (www.free-education.in)
Proficient in AutoCAD for Mechanical Engineers ( # autocad course )
Drafting Standards for Mechanical Engineers ( Module 1 )
Multiviews and Standards
Dimensioning and its standards
Fasteners and its standards
Spring Terminology
Drafting for machined features
Sheet metal drafting
Weld symbols
Linkage Symbols
Pipe symbols and details
HVAC symbol Specifications
Click Here for Drafting Standard For Mechanical Engineering Online Course Free of Cost ( Module 1 )
AutoCAD for Mechanical Engineers ( Module 2 )
Drafting Entities
Advanced drafting and modifications
Layer management
Views & Annotation
Parametric drawings
Blocks & Attributes
X-ref and OLE
Layout and Plot
AutoCAD mechanical features
AutoCAD 3D
Click Here for AutoCAD for Mechanical Engineer (Module 2)
Related Link
Technical Course : 1 HVAC DESIGN AND DRAFTING (FREE ONLINE COURSE)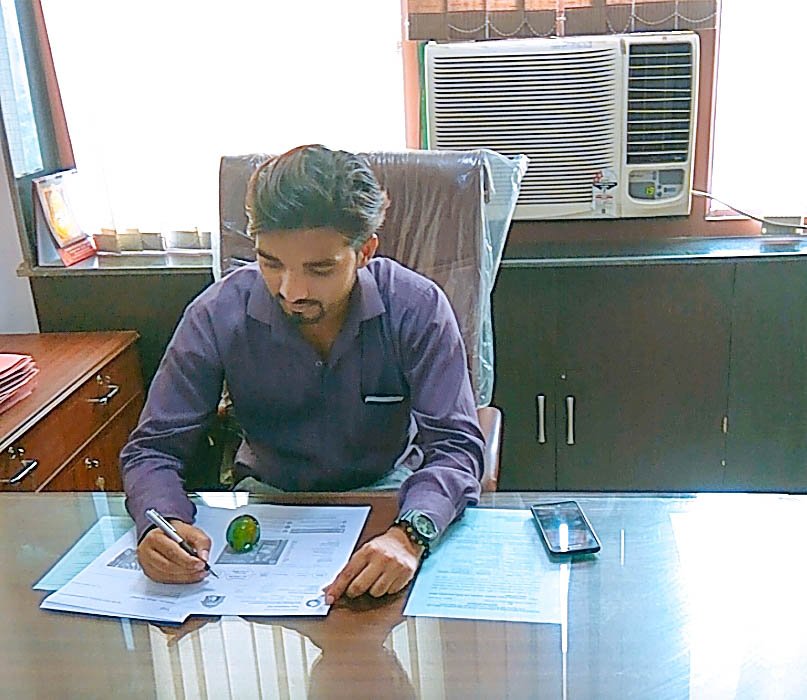 Mohd Sharif
Mohd. Sharif Qualification: B.Tech (Mechanical Engineering) [Founder of Wisdom Academy] [Aim Foundation & Free-Education.In] [Engineer By Profession | Teacher By Choice] [Blogger, YouTube Creator]