Hello Everyone, Here is most popular top tech skills for you. ( Top Tech Skill In Demand )
Are you wishing for field change or looking for a job but doesn't know which field is in demand in 2020. What are the skills required for industries in this pandemic scenario . So this post is for you..
Here we brought top 10 most popular skills of 2020 for your field change or for increasing your job opportunity.
In the World, Lots of employee does not happy with his job or his field. They want to change his field or job but they don't know which skills are in demand in this covid19 pandemic scenario.
In this post we brought top 10 most popular skills of 2020 for you. These all skills are in very demand for MNC. So here we go…
Most Popular Top Tech Skills For 2020 or Skill For Futuristic Time.
Top Tech Skills : 1. #Artificial Intelligence
I will tell you now Artificial Intelligence is changing the landscape of work. It is most popular skill of 2020. Recently its earned the 1st rank in the LinkedIn's 1st emerging jobs spot ( Artificial Intelligence Specialist ).
#Top Tech Skill: What is Artificial Intelligence ?
In this paragraph We can understand in that way, Artificial intelligence (AI) is wide-ranging branch of computer science concerned with building smart machines capable of performing tasks that typically require human intelligence. Moreover, AI is an interdisciplinary science with multiple approaches, but advancements in machine learning and deep learning are creating a paradigm shift in virtually every sector of the tech industry. ( Top Tech Skill In Demand )
In Simple Language We can understand; Artificial Intelligence ("building machines or devices that are intelligent")
Artificial Intelligence Example
Smart assistants (like Siri and Alexa)
Disease mapping and prediction tools
Manufacturing and drone robots
Optimized, personalized healthcare treatment recommendations
Conversational bots for marketing and customer service
Robo-advisors for stock trading
Spam filters on email
Social media monitoring tools for dangerous content or false news
Song or TV show recommendations from Spotify and Netflix
There is a confusion between Artificial Intelligence , Machine Learning and Deep Learning.
Well my friend don't worry we brought a simple way how we can differentiate between them.
"Artificial intelligence is a set of algorithms and intelligence to try to mimic human intelligence. Machine learning is one of them, and deep learning is one of those machine learning techniques."
Top Tech Skills : 2. Machine Learning
As we know now every one shifting towards machine. So Machine learning is one of the most innovative and exciting fields moving into the future, making it one of the most profitable skills you can learn.
In simple language we can defined as Machine learning is the study of computer algorithms that improve automatically through experience. It is seen as a subset of artificial intelligence. According to a survey 49% of companies are currently exploring or planning to use machine learning. ( Top Tech Skill In Demand )
# Top Tech Skill: What is Machine Learning ?
Machine learning is an application of artificial intelligence (AI) that provides systems the ability to automatically learn and improve from experience without being explicitly programmed. Machine learning focuses on the development of computer programs that can access data and use it learn for themselves.
Here is Some Examples of Machine Learning
Image Recognition
Speech Recognition
Medical diagnosis
Prediction
Top Tech Skills : 3. Mobile Development
There are 3.5 billion smartphone users in the world today, and that number is continuing to grow every year. This means that companies who want to stay relevant don't just need websites; they need apps. Having mobile development skills also comes with the perk that if you can build apps for others, you can build and sell your own as well–so it's an ideal career path for aspiring entrepreneurs.
#Top Tech Skill: What is Mobile Development ?
Mobile app development is the act or process by which a mobile app is developed for mobile devices, such as personal digital assistants, enterprise digital assistants or mobile phones.
As We Know, Mobile development isn't just about building phone apps, although that is certainly a large part of it. ( Top Tech Skill In Demand )
"Mobile development is doing any kind of development for any kind of mobile device".
Top Tech Skills : 4. SEO/SEM Marketing
Here in this paragraph we would understand the difference between SEO & SEM.
Actually, SEO(Search Engine Optimization) is increasing the amount of website visitors by getting the site to appear high on results returned by a search engine.
And SEM(Search Engine Marketing) is considered internet marketing that increases a site's visibility through organic search engines results and advertising. SEM includes SEO as well as other search marketing tactics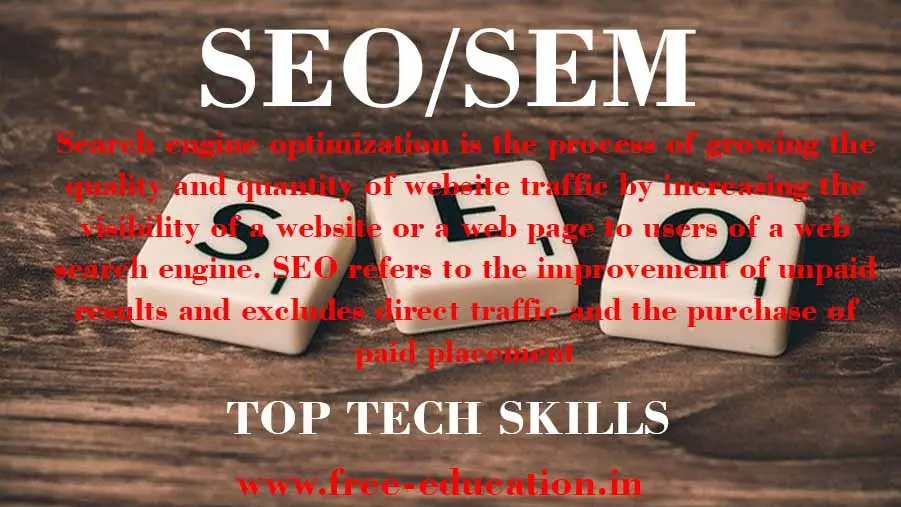 #Technical Skill: Which is better: SEO or SEM?
Here is The main difference between these two terms is that search engine optimization is simply a component of search engine marketing. As mentioned above, SEM includes components of paid search, such as PPC and also SMM (social media marketing).
It is important to note that you should never use the terms SEO and SEM interchangeably, because although they work hand in hand, they are not the same term.
Top Tech Skills : 5. Date Engineering
Data engineers build the infrastructure and tools that data scientists rely on to conduct their own work.
In the world Since 2015, the hiring growth rate of this technology job has increased by nearly 35% across a wide variety of industries.( Top Tech Skill In Demand )
#In-Demand Skill: What is Data Engineering ?
Data engineering is the aspect of data science that focuses on practical applications of data collection and analysis.
For all the work that data scientists do to answer questions using large sets of information, there have to be mechanisms for collecting and validating that information.
Data engineers may be responsible for:
Data architecture
Database setup and management
Data infrastructure design and build
Example of Data Engineering
In self driven electrical vehicle, We used data engineering for number of controls of cars as given below
So here we can understand, How to Data Engineering works for electrical car.
Provide data When to stop and when to go
Where to turn
How to recognize road signs and traffic controls
How to interpret the actions of other vehicles and pedestrians
What route to take from point A to point B
Top Tech Skills: 6. Data Visualization
In Industries, Data visualization is used for making data in that way people can visualize the content of data in easy way by using graph, charts and picture.
So easily we can understand data visualization use for making report , spread sheet. You're taking the data collected by analysts and transforming it into a form anyone can understand.( Top Tech Skill In Demand )
#Top Tech Skill 2020: What is Data Visualization ?
We can define Data visualization is the graphical representation of information and data. By using visual elements like charts, graphs, and maps, data visualization tools provide an accessible way to see and understand trends, outliers, and patterns in data.
Common general types of data visualization:
Charts
Tables
Graphs
Maps
Info-graphics
Dashboards
Top Tech Skills: 7. Cyber Security
As we know in the recent time data hacking is most common in world. Lots of companies lost their data like LinkedIn, Sony, Chipotle and others. Company or organization can lose lots of money. Due to which image of company can be down.When data breaches do happen, they can be big, newsworthy, and costly for the company to recover from.
The number of data breaches increased by 50% in 2019
That's Why, we use cyber security to encounter this problem , Cyber Security is very important. There is boost in demand for Cyber Security. ( Top Tech Skill In Demand )
#Top Technical Skill: What is Cyber Security ?
Cyber security refers to the body of technologies, processes, and practices designed to protect networks, devices, programs, and data from attack, damage, or unauthorized access.
Here is some important elements of Cyber Security encompass all of the following:
Network security: The process of protecting the network from unwanted users, attacks and intrusions.
Application security: Apps require constant updates and testing to ensure these programs are secure from attacks.
End-point security: As We know Remote access is a necessary part of business, but can also be a weak point for data. Endpoint security is the process of protecting remote access to a company's network.
Data security: Inside of networks and applications is data. Protecting company and customer information is a separate layer of security.
Identity management: Essentially, this is a process of understanding the access every individual has in an organization.
Database and infrastructure security: Everything in a network involves databases and physical equipment. So now protecting these devices is equally important in cyber security.
Cloud security: Many files are in digital environments or "the cloud". Protecting data in a 100% online environment presents a large amount of challenges.
Mobile security: Cell phones and tablets involve virtually every type of security challenge in and of themselves.
Disaster recovery/business continuity planning: In the event of a breach, natural disaster or other event data must be protected and business must go on. For this, you'll need a plan. End-user education: Users may be employees accessing the network or customers logging on to a company app. Educating good habits (password changes, 2-factor authentication, etc.) is an important part of cyber security.
Top Tech Skills: 8. UI/UX Design
Did you know that UI & UX belongs to same family. But still UI (User Interference) and UX (User Experience) are completely different from each other.
If you are looking for UI/UX Design. So I give you common difference between User Interference and User Experience. UI is better for those who want to focus on the visuals, layout, and general look and feel of a page or product. UX is better for those who want to use analysis and testing to help a business seamlessly meet their users' needs.( Top Tech Skill In Demand )
#Skill In Demand: What is UX (User Experience)?
"User experience encompasses all aspects of the end-user's interaction with the company, its services, and its products."
The "user experience" part refers to the interaction between the user and a product or service. A UX designer thinks about how the experience makes the user feel, and how easy it is for the user to accomplish their desired tasks.
The ultimate purpose of UX design is to create easy, efficient, relevant, and all-round pleasant experiences for the user.( Top Tech Skill In Demand )
What is UI (User Interference)?
User interface (UI) design is the process designers use to build interfaces in software or computerized devices, focusing on looks or style.
Designers aim to create interfaces which users find easy to use and pleasurable. UI design refers to graphical user interfaces and other forms—e.g., voice-controlled interfaces. ( Top Tech Skill In Demand )
Top Tech Skills: 9. Cloud Computing/ AWS
As keep in mind future, Cloud computing will be in high demand in the coming times. Because, now more and more companies are switching from the classical server infrastructure to cloud solution.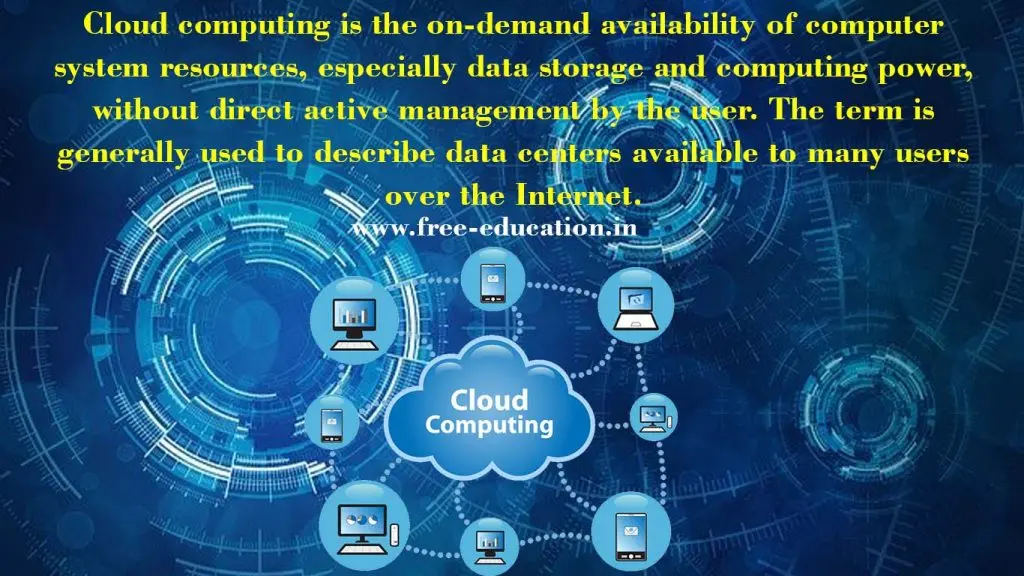 AWS (Amazon web service) is a subsidiary of Amazon that provides on-demand cloud computing platforms and APIs to individuals, companies, and governments, on a metered pay-as-you-go basis. ( Top Tech Skill In Demand )
Top Tech Skills: 10. Product Management
Product management is about making a product the best it can be.
Product management is an organisational function within a company dealing with new product development, business justification, planning, verification, forecasting, pricing, product launch, and marketing of a product or products at all stages of the product life cycle
Here we listed #top 10 tech skill for 2020 which are in demand. If you are confused which field is best in market. ( Top Tech Skill In Demand )
#Soft Skills That Can Help Your Technical Career
In the below section, We brought some Soft skills for your career enhance:
Adaptability
Communication
Creative thinking
Dependability
Work ethic
Teamwork
Positivity
Time management
Motivation
Problem-solving
Critical thinking
Conflict resolution
21 [Interesting] General Knowledge Fact That Will Blow Your Mind!
[Engineering Mechanics or Applied mechanics] Important Questions for Interview or Competition Exam
ISRO [15+ Secret and fact] Indian Space Research Organisation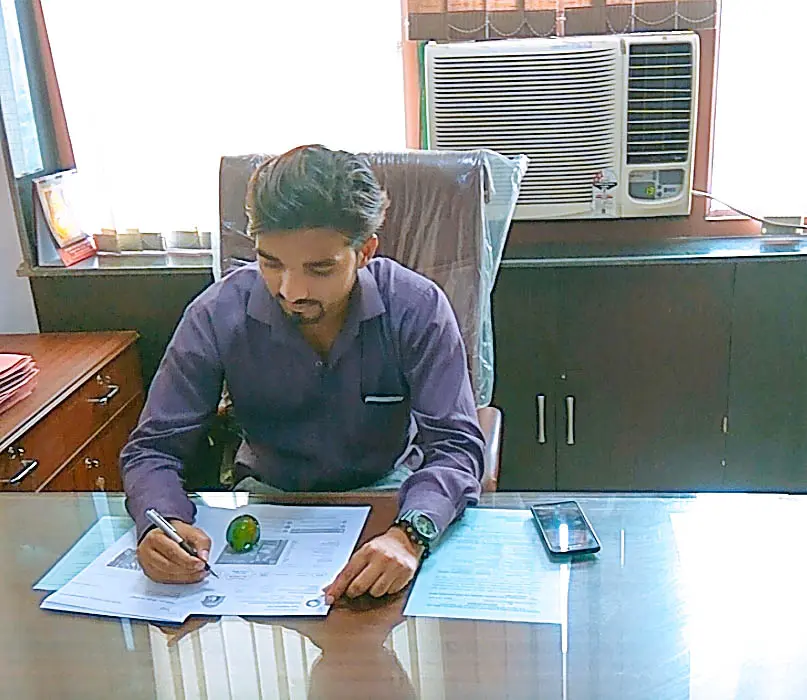 Mohd Sharif
Mohd. Sharif Qualification: B.Tech (Mechanical Engineering) [Founder of Wisdom Academy] [Aim Foundation & Free-Education.In] [Engineer By Profession | Teacher By Choice] [Blogger, YouTube Creator]