( Types of Sentences ) www.free-education.in is a platform where you can get pdf notes from 6th to 12th class notes, General Knowledge post, Engineering post, Career Guidelines , English Speaking Trick , How to crack interview and lots more.
What is Sentence and Its Types with examples
What is Sentence: A group of words, which makes a complete sense, is called sentence.
Ram is going to school.
I am eating the food.
He was a brave man.
Wow, You look very smart!
Oh, That is not looking good
Types of Sentences:-
Assertive Sentence
Interrogative Sentence
Imperative Sentence
Optative Sentence
Exclamatory Sentence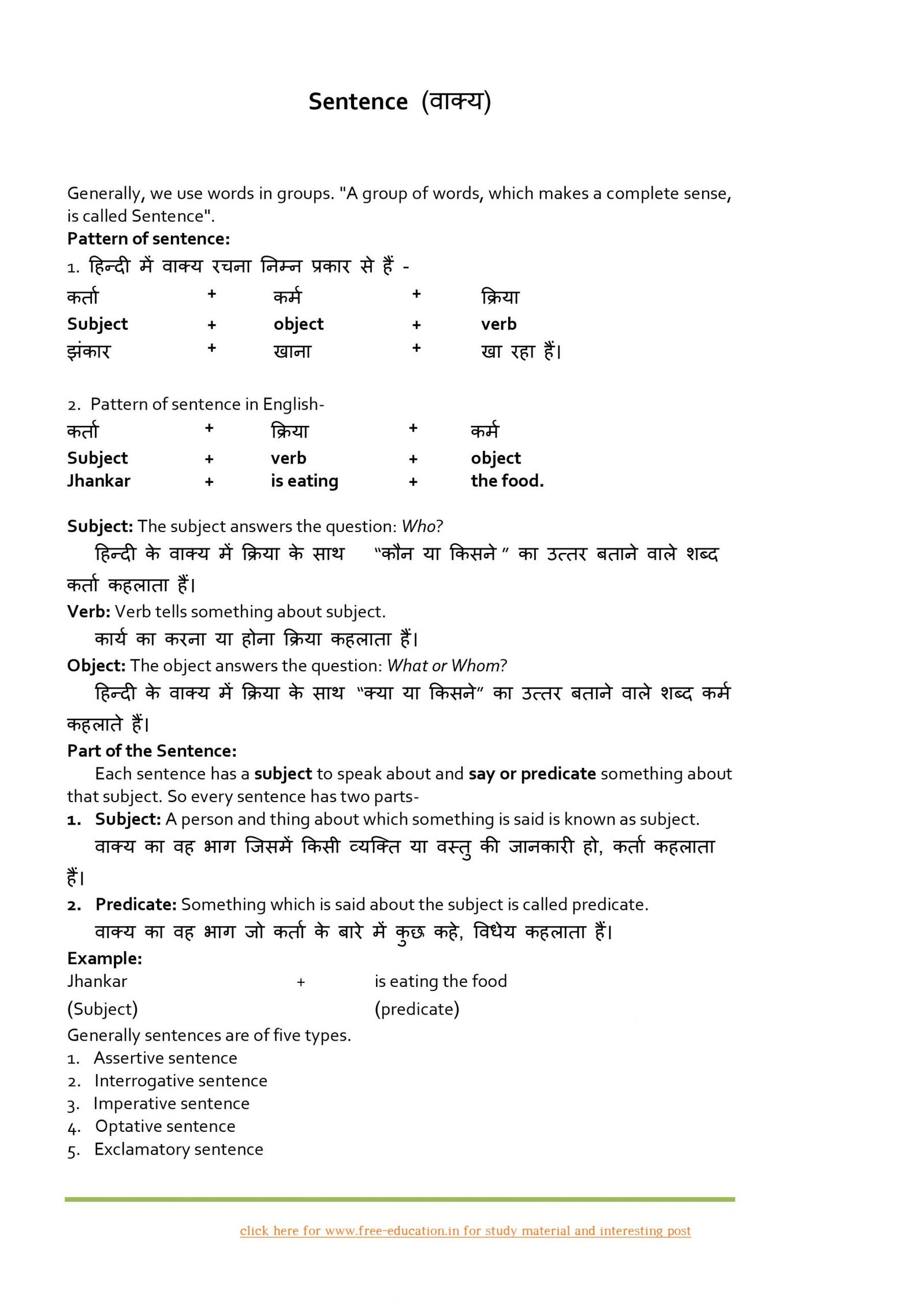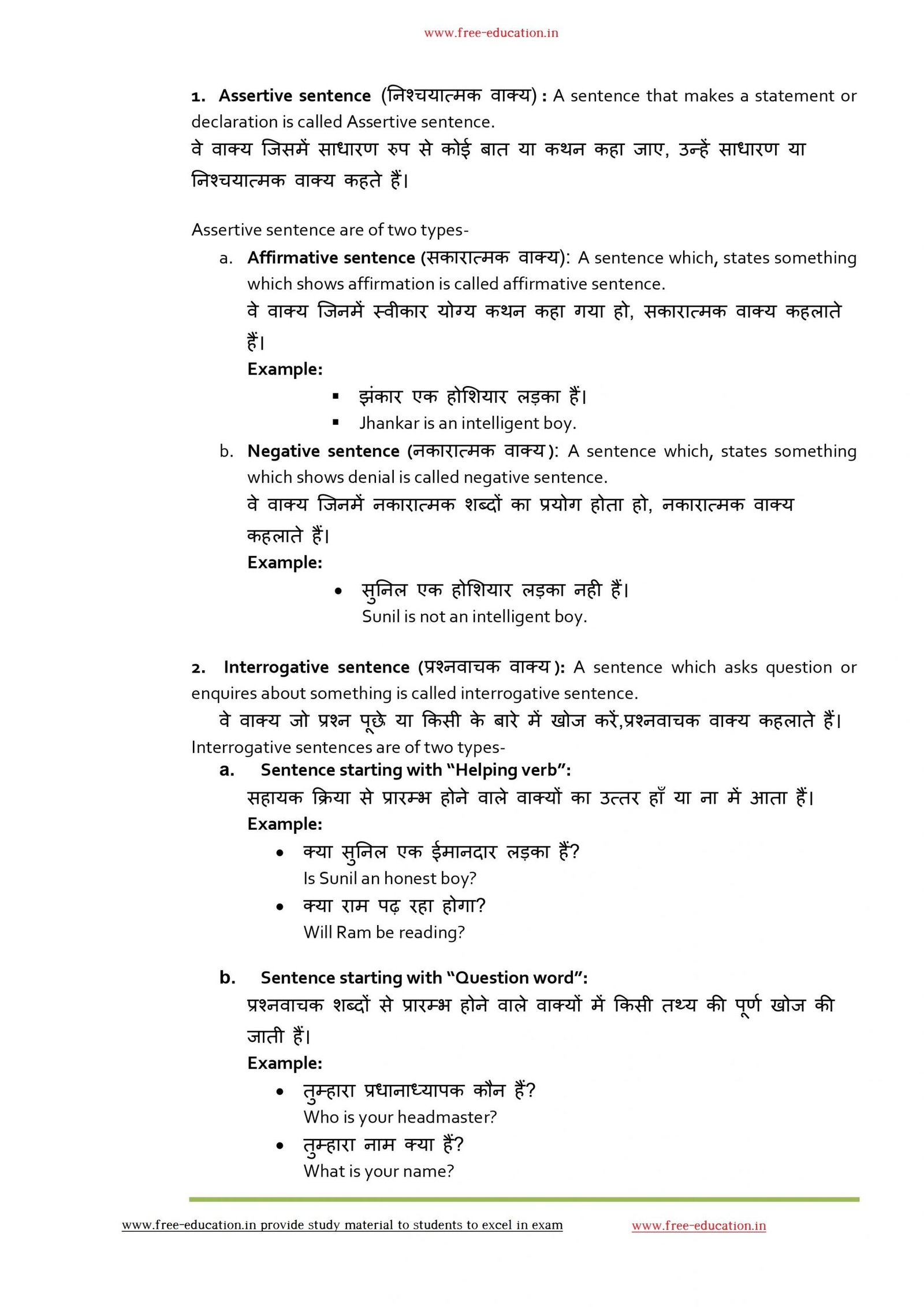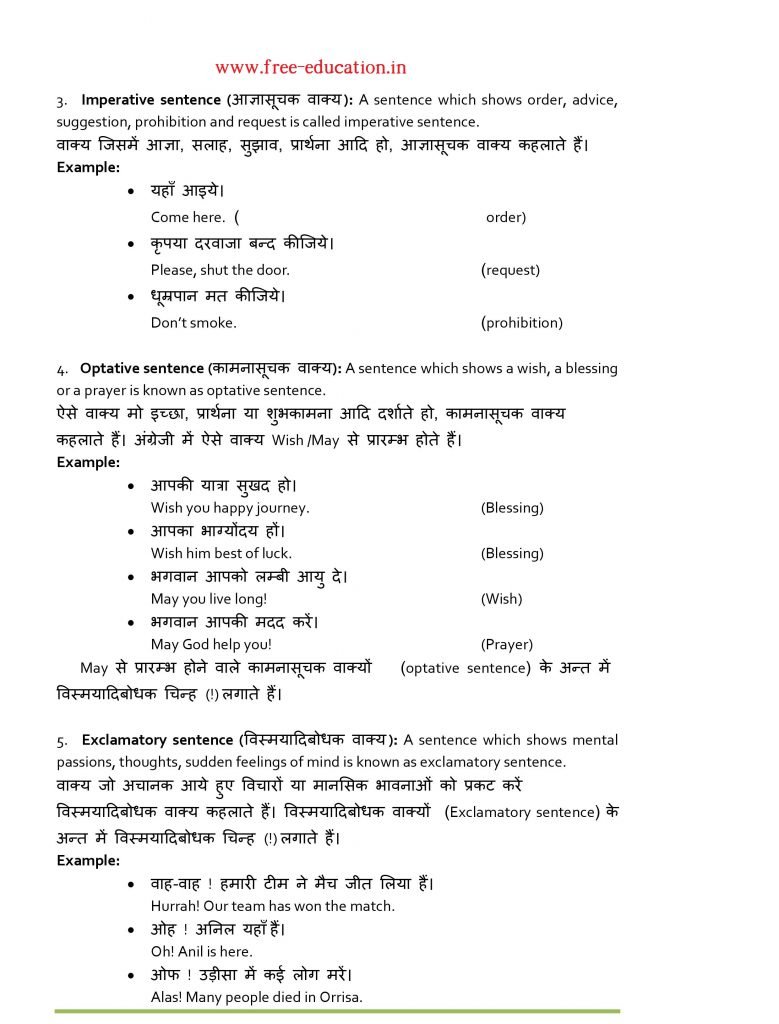 What Are the Four Types of Sentences?
Declarative sentence
Imperative sentence
Interrogative sentence
Exclamatory sentence
And there are only three punctuation marks with which to end a sentence:
Period
Question mark
Exclamation point
Using different types of sentences and punctuation, students can vary the tone of their writing assignments and express a variety of thoughts and emotions.
What is a declarative sentence?
A declarative sentence simply makes a statement or expresses an opinion. In other words, it makes a declaration. This kind of sentence ends with a period.
Examples of this sentence type:
"I want to be a good writer." (makes a statement)
"My friend is a really good writer." (expresses an opinion)
What is an imperative sentence?
An imperative sentence gives a command or makes a request. It usually ends with a period but can, under certain circumstances, end with an exclamation point.
Examples of this sentence type:
"Please sit down."
"I need you to sit down now!"
What is an interrogative sentence?
An interrogative sentence asks a question. This type of sentence often begins with who, what, where, when, why, how, or do, and it ends with a question mark.
Examples of this sentence type:
"When are you going to turn in your writing assignment?"
"Do you know what the weather will be tomorrow?"
What is an exclamatory sentence?
An exclamatory sentence is a sentence that expresses great emotion such as excitement, surprise, happiness and anger, and ends with an exclamation point.
Examples of this sentence type:
"It is too dangerous to climb that mountain!"
"I got an A on my book report!"
Lesson 1 ( Alphabets, What is word?, Types of Word, Sentence, phrase, part of speech) Basic idea all these things.(click here)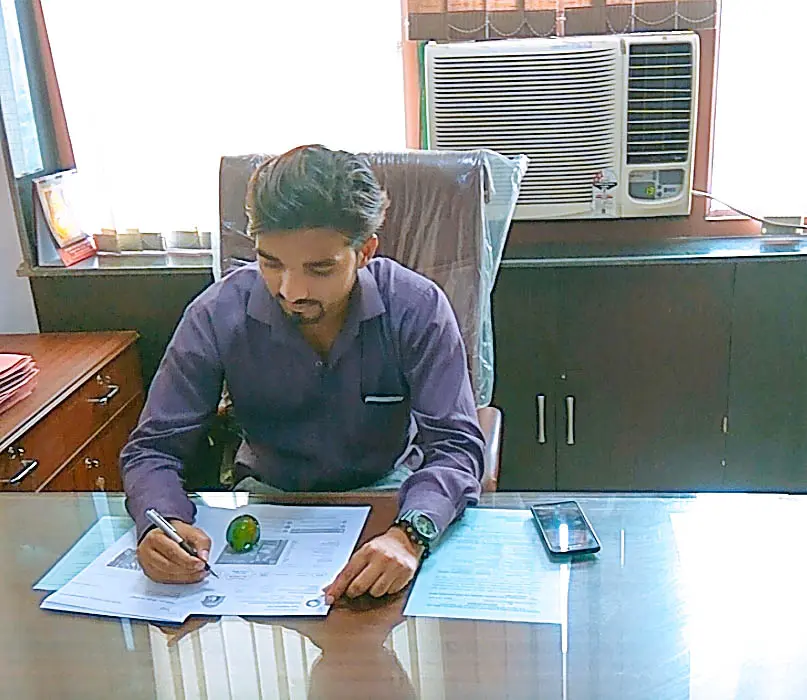 Mohd Sharif
Mohd. Sharif Qualification: B.Tech (Mechanical Engineering) [Founder of Wisdom Academy] [Aim Foundation & Free-Education.In] [Engineer By Profession | Teacher By Choice] [Blogger, YouTube Creator]