About Lesson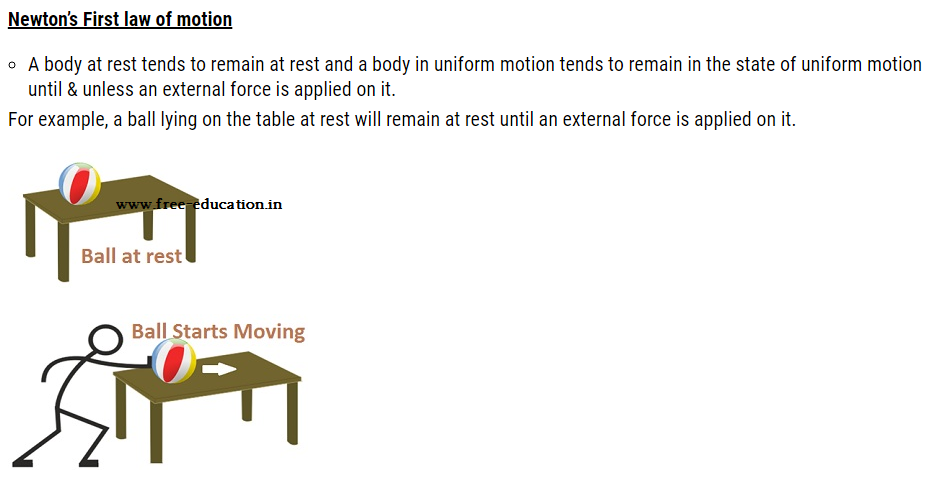 Balanced & Unbalanced forces
Balanced Forces:
Equal & Opposite forces
Do not cause any change in motion
Unbalanced Forces:
Unequal forces
Can be in the same or opposite direction
Causes a change in motion
Momentum
Newton's first law was for scenarios where net force = 0. The second law is for scenarios with net force not equal to 0. Momentum plays a crucial role in Second law.
Momentum is the product of mass of a body & its velocity
It is a Vector quantity
It is denoted by p = mv
For example, A ball of 1 kg moving with 10m/sec has a momentum 10kg m/sec.
Momentum of a system remains conserved. Therefore,
Greater force is required to set heavier bodies in motion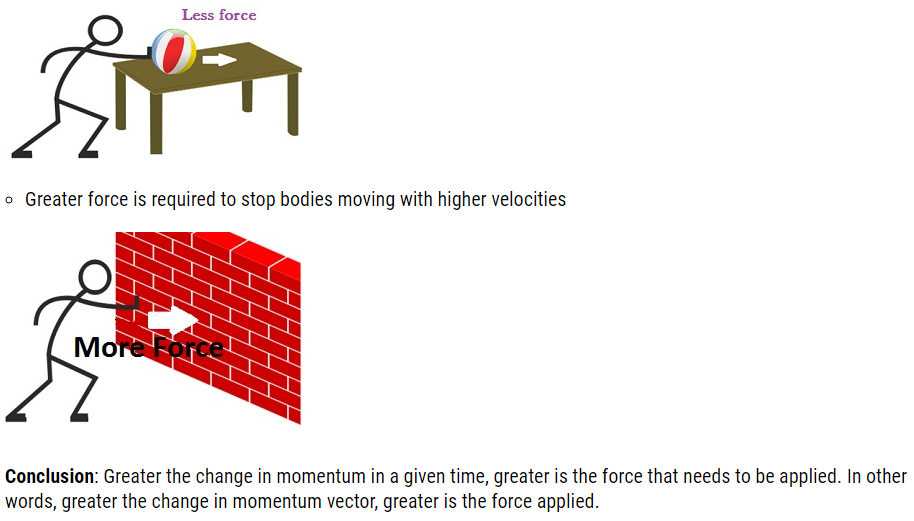 Newton's Second Law
The rate of change of momentum of a body is directly proportional to the applied force and takes place in the direction in which the force acts.
Alternatively, the relationship between an object's mass m, its acceleration a, and the applied force F is F = ma; the direction of the force vector is the same as the direction of acceleration vector.
F ∝ dp/dt  [Greater the change in momentum, greater is force]
F = k dp/dt
F = dp/ dt
F = d/ dt (mv)
Let, m: mass of the body be constant
F = m dv/dt
F = ma
Newton's Second law is consistent with the First law
F = ma
If F =0, then a = 0
According to First law, if a = 0, Then F = 0
Thus, both the laws are in sync.
Vector form of Newton's Second law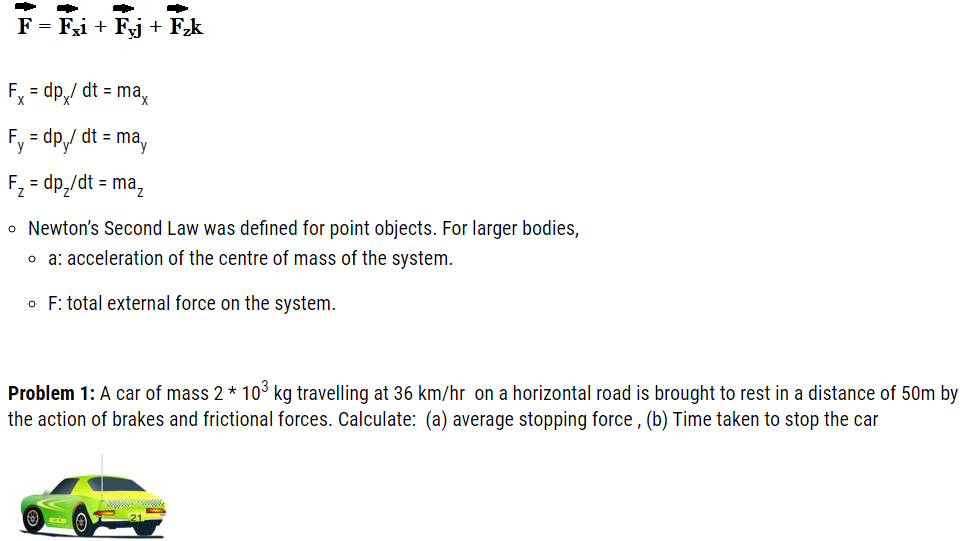 Solution.
 m = 2 * 103
 u = 36 km/hr = 10m/s
 s = 50m
 v = 0
To find: a, F, t
Third equation of motion: v2 = u2 + 2as
0 = 100 + 2a * 50
Or,  a = -1 m/s2
Therefore, F = ma = (2 * 103 ) * 1 = 2 * 103 N
V = u + at
0 = 10 – t
 t = 10 sec
Problem 2: The only force acting on a 5kg object has components Fx = 15N and Fy = 25N. Find the acceleration of the object.
 Solution.
   m= 5kg
Fx = 15N, Fy = 25N
F = Fxi + Fyj