About Lesson
Bond parameters
They are the measurable properties of a bond and these are associated only with covalent bond.
Bond length: It is the average distance between the centre of two bonded atoms .
Factors on which bond length depends:
Size of the atoms: Bigger the size of the atom more is the bond length.
Multiplicity of bond: If there is a single bond, bond length is longer as compared to bond length in double or triple bond.
That is the reason bond length of alkanes is more than alkenes which is further more than alkynes.
Bond angle: It is an average distance between the orbital of the atoms surrounding the central atom.
For example
Bond order: It is the number of bonds present between two atoms.
For example: In H2 (bond order is 1 )
                         In oxygen molecule (bond order is 2)
                         In nitrogen molecule bond order is 3)
In Iso-electronic species: The bond order is same.
Example: In Fluorine and O22- the electrons are 18 and bond order is same that is 1.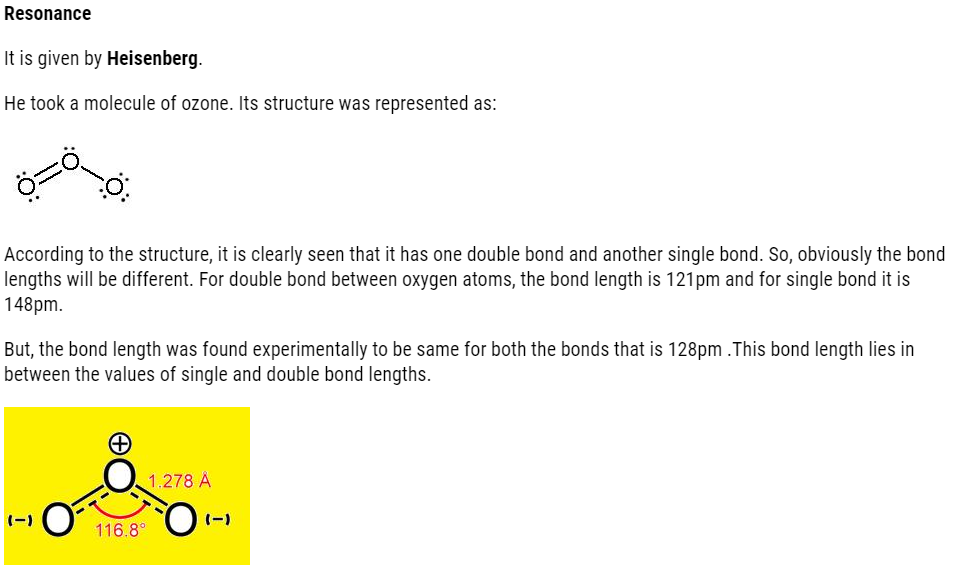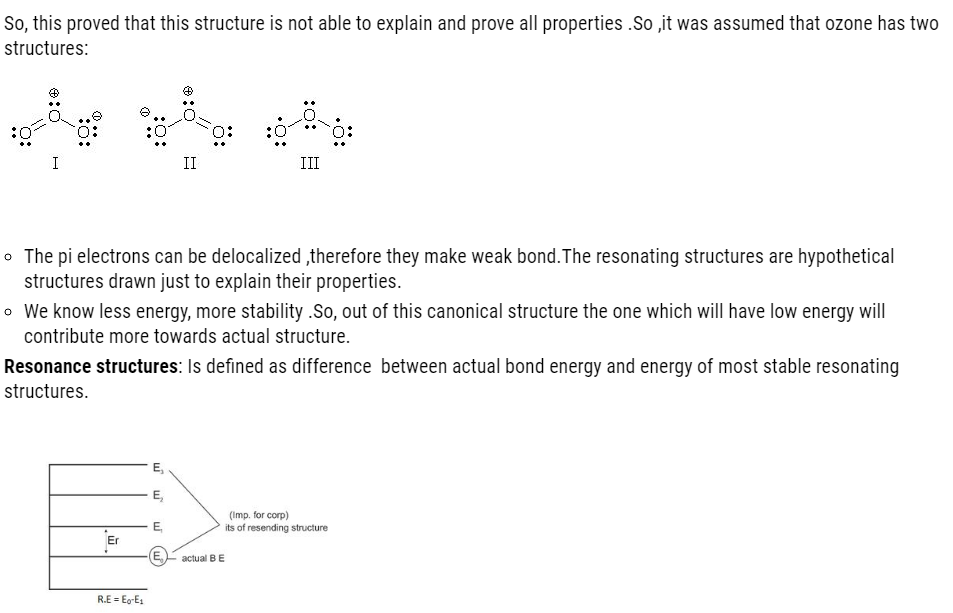 Resonance averages the bond characteristics of a molecule as a whole.
Resonance stabilizes the molecule because energy of the resonance hybrid is less than the energy of any canonical forms.
Characteristics
It has no real existence.
Resonance has the same bond length.
A resonance hybrid has the lowest energy.
The greater the resonance and resonance energy the more stable is the structure.
Resonance is a theoretical concept with no experimental verification.,