About Lesson
RULES FOR NAMING ORGANIC COMPOUND WITH FUNCTIONAL GROUP
Select longest chain containing functional group.
Numbering is done in such a way that Carbon atom with functional group gets lowest number.
Rules for naming substituent are same.
The 2 or more functional groups are indicated by di, tri etc.
While numbering the preference is given as: –
         Functional Group > Double Bond> Triple Bond> Side Chain
If different functional groups are present that preference for considering main functional group is give as shown:
         COOH > ester> acid halide> amide>CN>CHO>C>OH>amines>ether
One functional group is treated as main group.
Other functional group (treated as substituent according to preference)
PREFIX USED FOR SECONDARY FUNCTIONAL GROUP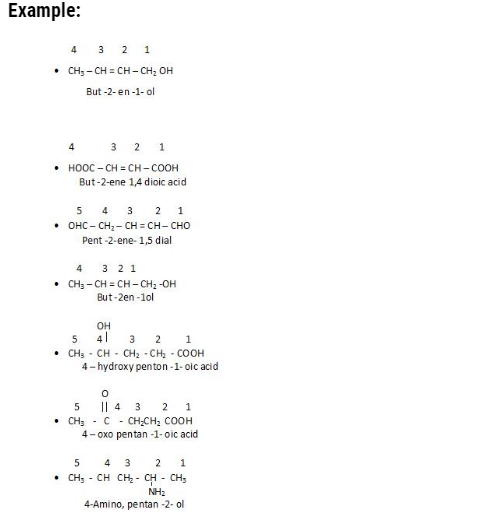 NOMANCLATURE OF AROMATIC COMPOUNDS
Aromatic compounds are those which contain at least one benzene ring.
BENZENE – Hexagon of Carbon atoms with 3 alternate double Bonds.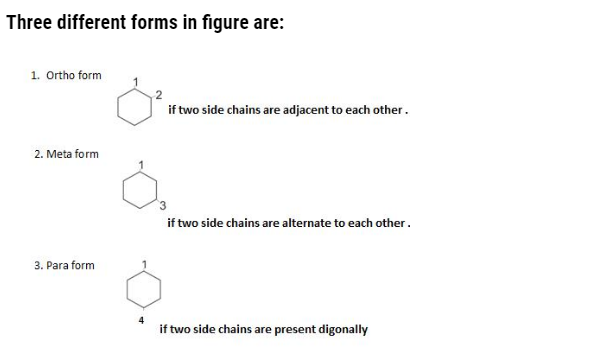 Aryl group :- radicals obtained by removal of one or more H atom of
aromatic compounds.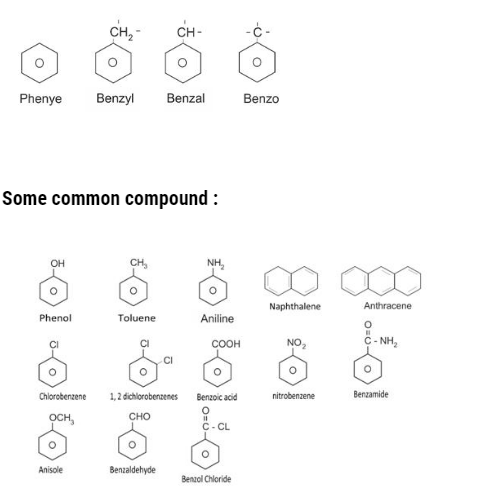 Rules
When benzene ring is used as substituent, it is named as phenyl (ph).
Numbering can be done from any side.
Substituents are written in alphabetical order.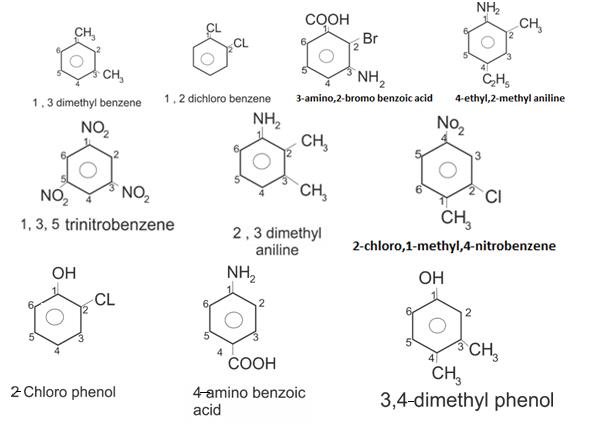 Write Structures of :